Make Yours a Hawaii Honeymoon To Remember Forever
Spend your honeymoon in a tropical paradise at The Westin Maui Resort & Spa, Ka'anapali. Set on the legendary Ka'anapali Beach in Maui, Hawaii, our resort boasts lush, tropical grounds with vibrant gardens, lagoons, waterfalls, koi ponds, flamingos and black swans. Our aquatic playground showcases five pools with waterslides, including our exclusive adult pool with a poolside bar and dining. Take a romantic, moonlit stroll along the beach each evening. Celebrate in our authentic Polynesian luaus with a bountiful buffet, all-inclusive beverages, professional dancers and live music.
Enjoy a wide array of private dining and entertainment options at our Hawaii honeymoon resort. Relax in Heavenly Spa, with private couple's massage rooms, cabanas, a sauna, a steam room, a salon and a relaxation lounge. Take in our breathtaking mountain or ocean views from your private balcony. Host your wedding in our beautiful ballrooms or our romantic outdoor venues. We offer wedding and honeymoon packages for your destination wedding in Maui.
View our Special Offers.
TAKE IN GORGEOUS VIEWS, SIP COCKTAILS AND NIBBLE APPETIZERS POOLSIDE
Floating Fun
Swim or float in our 87,000 square-foot aquatic playground with five outdoor pools. Relax in the sun on our pool decks, by our idyllic lagoons or at the adult pool deck area where delicious appetizers and cocktails enhance your enjoyment.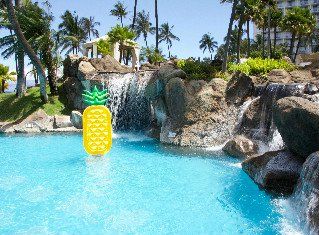 Serenity for Two
Enjoy our Maui honeymoon resort to its fullest, with an adults-only pool surrounded by six acres of immaculately maintained, lushly landscaped gardens and lawns overlooking the beach and Pacific Ocean.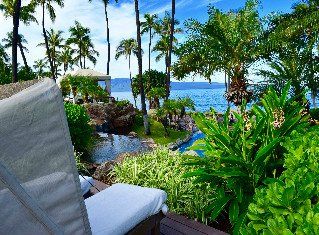 STROLL ON KA'ANAPALI BEACH IN MAUI AT SUNSET
Sunset Strolls
Known as one of the best beaches on Maui, Ka'anapali Beach offers natural scenery and views that rival world-class settings anywhere on the globe. Lovely all day and all-year round, our beach is incredible at dusk and dawn when spectacular sunrises and sunsets envelope you in their beauty. Take a sunset stroll on the beach every day of your honeymoon here in beautiful Hawaii.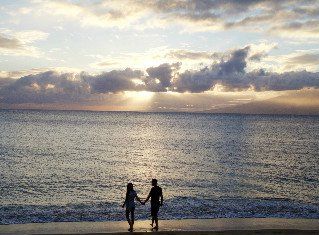 Surfing, Snorkeling and SUP - Outdoor Recreation Abounds
During your stay at our Hawaii honeymoon resort, you'll have the opportunity to participate in an array of outdoor activities, from snorkeling to surfing and SUP.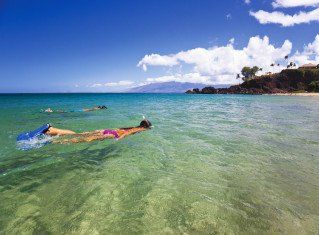 RENEW AND REFRESH ON YOUR MAUI HONEYMOON
Spa Indulgences
Relax in our oceanfront cabana with a side-by-side massage or luxuriate in our whirlpool inside the couple's massage suite. Our award-winning Heavenly Spa offers a full slate of body treatments designed to refresh, revitalize and relax you on your Hawaii honeymoon.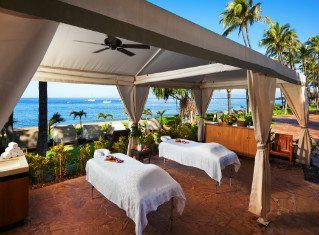 Wellness Through Your Lenses
Instagram lovers will enjoy this leisure activity where five spots have been identified for insta-worthy/selfie shots. Don't forget to tag @TheWestinMaui on Instagram!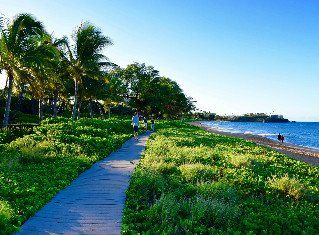 INSPIRING FLAVORS
Enjoy World-Class Cocktails on Your Hawaii Honeymoon
Savor our crafted cocktails showcasing local culture and fresh island ingredients. Toast to your life together and celebrate your love! The cocktails at our resort have been called 'world-class' by many of our distinguished guests.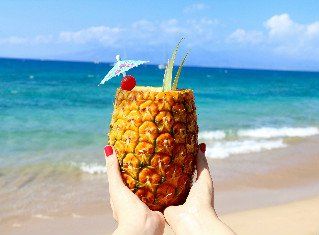 Savor Our Oceanfront Dining Experience on Your Honeymoon
Treat yourself to contemporary cuisine served in a romantic, idyllic oceanfront setting at Relish Oceanside. This private dining adds the perfect romantic touch to any special day, especially your honeymoon in Maui.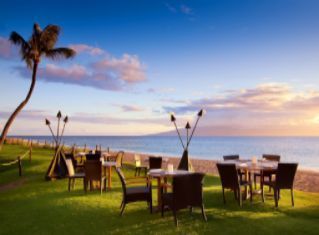 Cultural Experiences
Take Our Botanical Tour of Hawaii
Take our Hawaii tour to learn more about 49 flora and fauna attractions within our resort. This story-telling adventure focuses on the Hawaiian way of living including the structure of Ahupua'a system.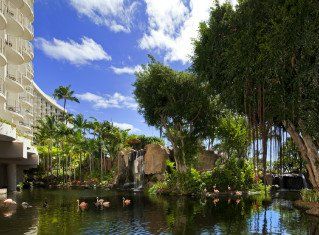 Experience Our Authentic Wailele Polynesian Luau
No Hawaii honeymoon can be truly complete without an authentic Polynesian luau! Drawing upon elements of earth, fire and water to reflect our Polynesian culture, this incredible live show performance showcases dances from Hawaii, Fiji, Tahiti, New Zealand and Samoa. Feast on our lavish buffet of island-style dishes and enjoy a free flow of drinks all evening.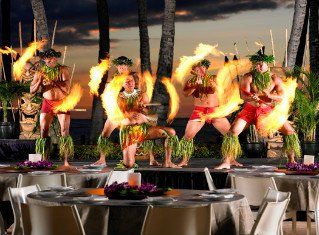 Extraordinary Buzz
Smooth Sailing
Go sailing together on your honeymoon. You'll encounter beautiful scenery, get sunshine on your shoulders and cheeks, and be treated to seasonal viewings of great humpback whales.